Bösendorfer Silent Piano
Bösendorfer Silent Piano zongora fekete magas fényű kivitelben
"Éjfélkor akarsz Mozartot játszani vagy hajnalban Gershwin-t?" a Silent Piano a megoldás!



Garancia
60 HÓNAP

Forgalmazó
MAGYAR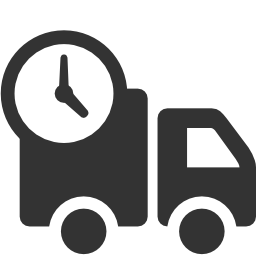 Szállítás
INGYEN
---
The Concept
The success of our smaller grand (155cm) and upright piano (120cm) models showed us that some of our customers are limited in space; and it is for these especially that we have introduced our Silent Piano™. The Bösendorfer Silent Piano™ is an instrument without compromise which combines the best of the acoustic world – our hand built Bösendorfer pianos – and the best of the digital world – Yamaha's revolutionary new SH Silent System. Our Silent Pianos, built in Austria by our expert craftsmen with the finest materials, allow you, by applying the middle pedal (UP), or pressing a button (GP), to activate the silent function that prevents the hammers from hitting the strings. The highly sophisticated sensor technology captures all movements of the keys and sends the information to the built in, state of the art digital tone module which transmits your performance silently to you through stereo headphones. This lets you confidently practise undisturbed and undisturbing anytime day or night in total privacy. Whilst the two headphone sockets will allow your teacher, friend or parent to listen in when required, or to play a duet with you. There are many other exciting features including a range of pre-installed sounds, being able to record your own performances in both Audioand MIDI mode, and connecting mobile devices and Ipads™ to use the latest Apps.

The Touch
Our Silent Piano™ registers every detail of your playing in its digital mode. It incorporates the most sophisticated optical fibre grey scale sensor system yet developed, which continuously measures each key separately without interfering with the feel of the keyboard. Our traditional piano action, expertly set up by our craftsmen, and which in our grand piano includes the patented "Quick Escape™" mechanism, gives you a superb sensitivity of touch and control to your performance. The "Quick Escape™" automatically optimizes the striking distance in both acoustic andsilent mode.
The Sound
As an acoustic instrument your Bösendorfer offers you our world famous outstanding richness of tone colour and our typical pure and inspiring Bösendorfer sound – "Der Klang, der berührt." The full concert grand binaural sampling that you hear in silent mode has achieved a new level of tonal quality for digital music. The MIDI in/Audio out possibilities of the SH system also allows you to add optional additional piano voices. There are 19 (dual 3) voices, and there is an enormous 256 MB Wave-Rom (which allows long and very complex sound sampling) and 256 note Polyphony. A metronome and transpose feature are also included. You can also speed up or slow down the playback tempo- useful if you are practicing a difficult piano part.

The Performance and Record/Playback
You are actually able to record and playback your performance in both MIDI and Audio mode ( whilst the 155 SH has additional 6.3mm audio outputs for professional use). MIDI recordings can be edited in standard sequencer software. Particularly exciting is the ability to record your own performances using Audio onto USB. This can then be played back immediately from any audio device such as mobile phones, tablet computers, mp3 players, or immediately shared with friends and family using cloud technology or social media networks.
Unlimited Passion
So, whether your passion is playing Mozart at midnight or Gershwin at dawn, our Silent Piano™ removes the limits.
Az ábrázolt színek és felületek eltérhetnek a termékek színeitől és felületeitől
Kapcsolódó termékek
4 hasonló termék: